PRE-LAUNCH DATE: APRIL 14, 2017
EP has decided to discontinue EPCC and introduce something better.
As you know the EPCC investments were going into multiple businesses as secured and unsecured loans, and we were able to make the promised profits for everyone. In January this year EP started experimenting with a startup in USA which has shown increased profits vs EPCC and has amazing potential for the future. At the end of this post you can see the profit history for the past 3 months.
So far all the investments in this business were by a closed group, including EP. This company will start accepting direct investments from individuals, via Bitcoin and real/fiat currency by May 1st. EP has an agreement with them to serve as an investment channel dealing in virtual currencies (sorry, they deal in real/fiat currency and bitcoins). This means you can invest in the business via EP with your virtual currencies that you earn here at EP. You can withdraw real/fiat currency directly from there (via direct bank transfer, check, Paypal, Bitcoin and other methods) OR withdraw in PEDs & L$ (No ISKs. Sorry) via EP.
A little more about the business before I come to existing EPCC owners.
THE BUSINESS (MM)
The business (referred as MM hereinafter) is a US Corporation that deals exclusively in the purchase of leases on computer hardware. These hardware leases generate profits in the form of Crypto Currency (Bitcoin, Lite coin and others) and are used in creation of unique Crypto Currency receiving address and resale of leases on server time and processing power. MM works with hosting companies and server farms to select the top 1% to 2% of the leases offered to ensure maximum profit on the leased equipment while mitigating the risk of owning and operating the leased equipment. MM offers the resale of existing hardware leases to individuals. Each lease available for purchase shows the original lease price (the amount that gets credited to your account at the end of the lease term), length of the lease, estimated or guaranteed profits, profit payment schedule, and other specifics. Users can purchase and sell existing leases on an open P2P market. At the end of the lease term the original lease sale price is credited to MM user account and that lease discontinues. Users can withdraw the balance via ACH/Wire transfer, Paypal or via Bitcoin transfer.
In simple terms, you purchase a lease from MM and make profits on that lease. At present 2 types of lease are being offered. A VARIABLE lease pays everyday and can be traded in open market. A FIXED TERM lease ($10 each) pays 1% monthly for 6 months. The profit history you see at the end of the post is for variable lease which pays every day.
To ensure EP and it's members are safe I have have spent countless hours researching and negotiating with MM to become the only investment channel to work with virtual currencies. I also met with MM corporate executives and toured MM's facilities.
EPCC HOLDERS?
Your EPCC value will be credited to your EP balance with this month's EPCC payment (any day from 10th to 15th April). You can use your EP balance to invest in MM.
POINTS TO CONSIDER IF YOU PLAN TO INVEST:
Not open for EVE users. Apologies!!
There will be a minimum PED withdraw of 10 PEDs from MM via EP channel. No minimum for L$. Check other restrictions on MM's website (we will post the link by 10th Apr).
All funds deposited into MM via EP will be locked for 2 months, there will be no restrictions on profits.
If you are planning to withdraw in real/fiat currencies or bitcoin from MM please consider the costs associated with each payment method. Specially if you are NOT IN USA. Wire transfers to US Banks are $25. International wire transfers are $35. MM is currently working on setting up ACH transfers. If you are in the US a MM will mail a check for free. Paypal also charges (3.5-4.5% depending on your country). Minimum bitcoin transaction fees (which fluctuate) are taken out of your actual transfer amount.
As mentioned earlier, there are 2 types of leases. The fixed term lease means the profit is locked for 6 months. Variable leases are paying way better for past 3 months but also may pay lower than the fixed lease based on market conditions. The variable leases must be sold in P2P market do to the nature of the combination of micro and short term leases MM uses.
MM will not send nor ask for any tax information from users. It is the users responsibility to follow any and all laws, including tax laws that apply to each user.
P2P market at MM will not be available for a short time. MM is planning to sell out a fixed number of leases before the P2P market launch, exclusively to EP members and the closed group of people. My estimate is to see all MM leases sold out in 4-6 weeks or possibly sooner.
And last, EP will charge a fixed fee (0.5%) on the deposits via our channel.
HOW TO INVEST INTO MM VIA EP
As of today EP owns 18,000 variable leases out of which 8,000 will be made available to EP users. MM has agreed to provide us another 20,000 variable lease at a fixed rate ($1 each) and 500 fixed term leases ($10 each). These leases will be available on first-come first-serve basis.
You can invest in MM by using your EP balance.
You can also invest via in-game PEDs. Apologies but this feature will not be available to SL and EVE users.
You can purchase MM leases while they last. After that you can deposit in your MM account and purchase via P2P market on MM.
HOW TO WITHDRAW FROM MM VIA EP
Just like you do it today. EP will most likely have separate payment reps to handle the withdraw process and start to develop additional features as we look foreword to working with MM on providing the EP community with additional opportunities.
PROFITABILITY
First chart shows for past 12 weeks. Second chart is for past 4 weeks. On average we made a profit of $0.013 on each lease every month. ~1.25% a month!!!!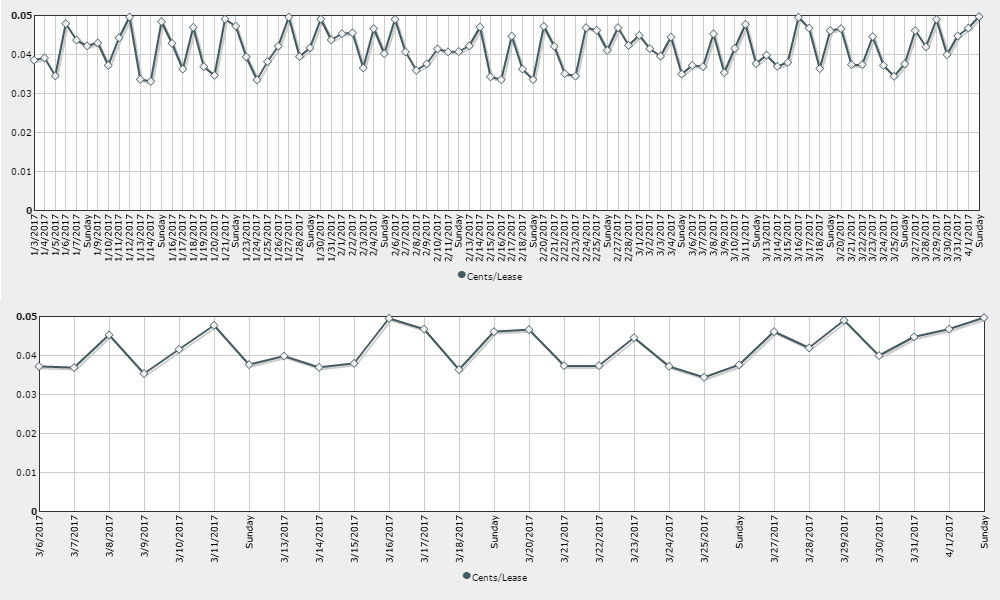 Cheers,
Tia